Denver - Grand Teton - Yellowstone - Gardiner - Cody - Denver
June/July 2018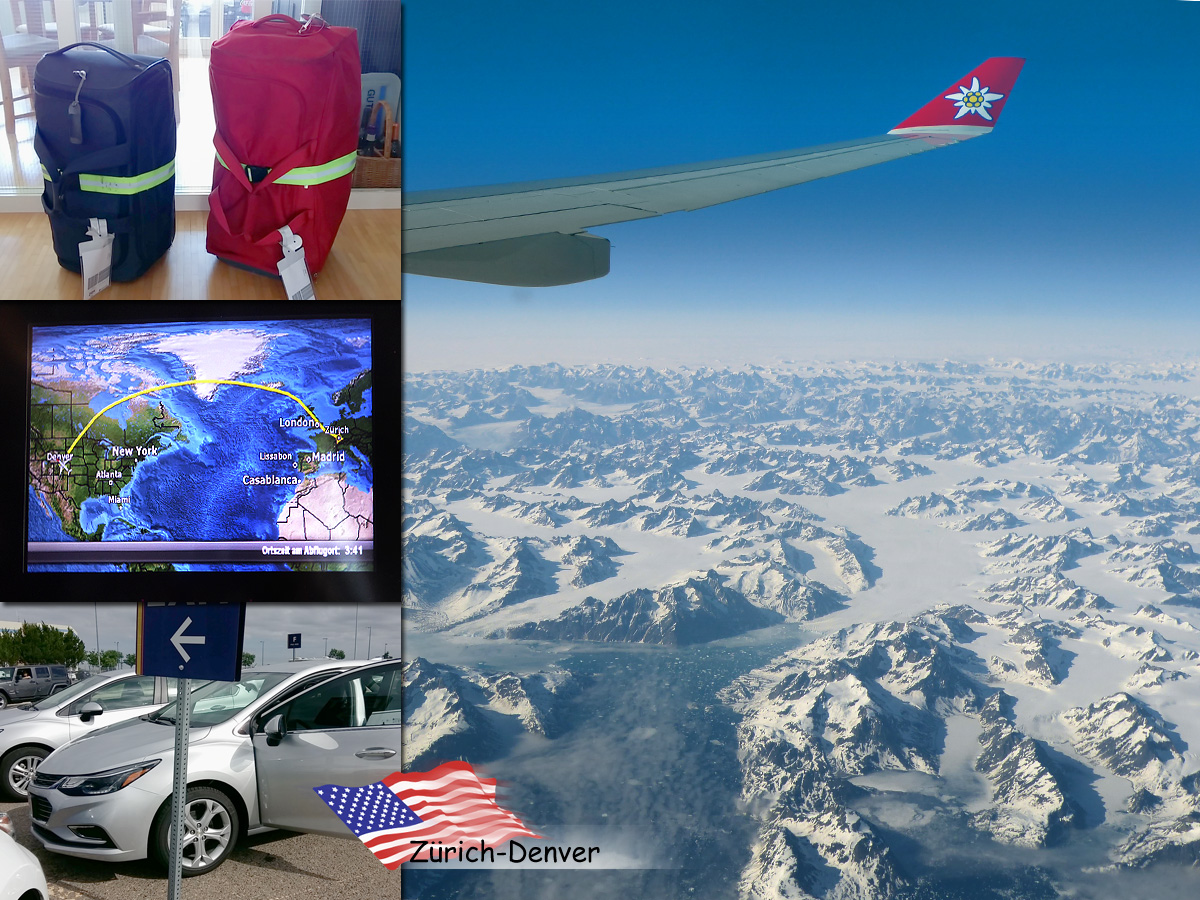 Operated by Edelweiss LX 8016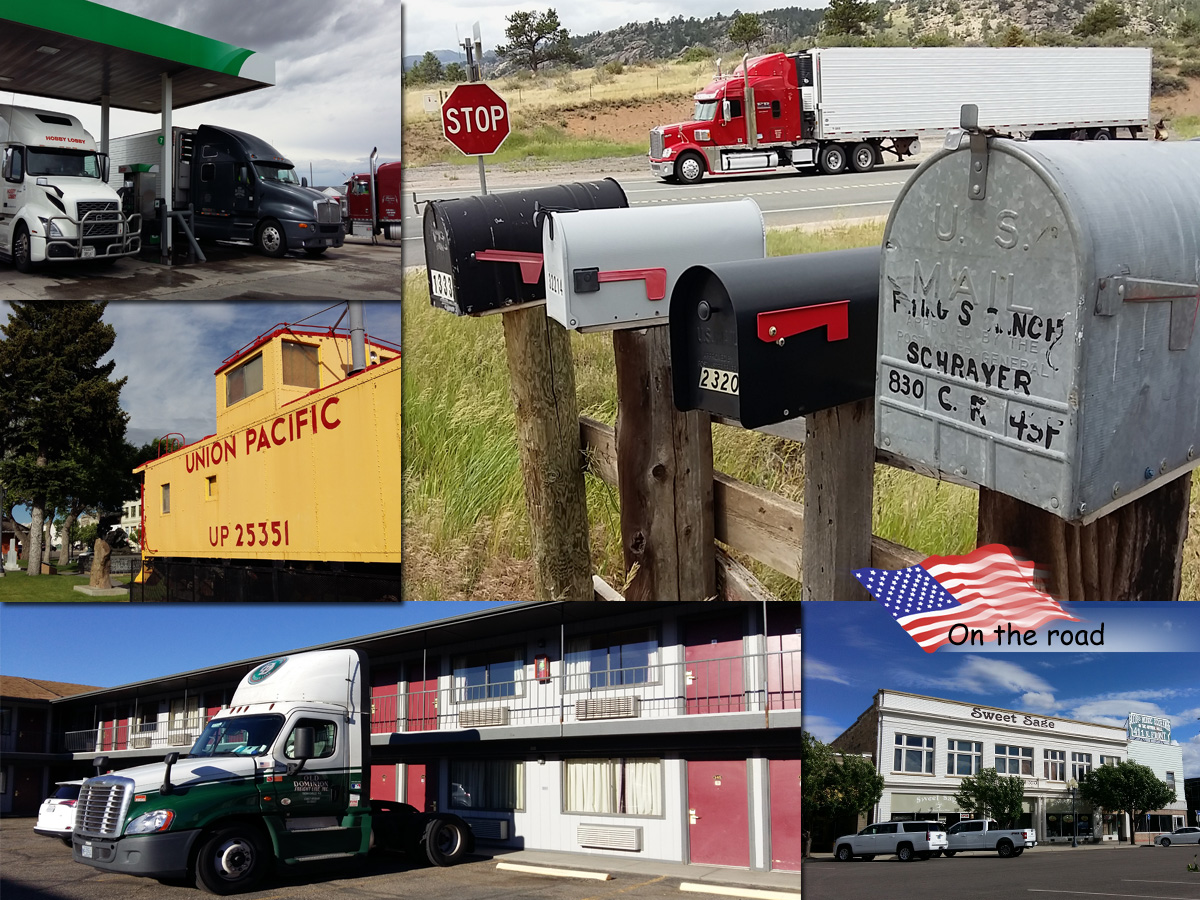 Drive in two days to Jackson Village.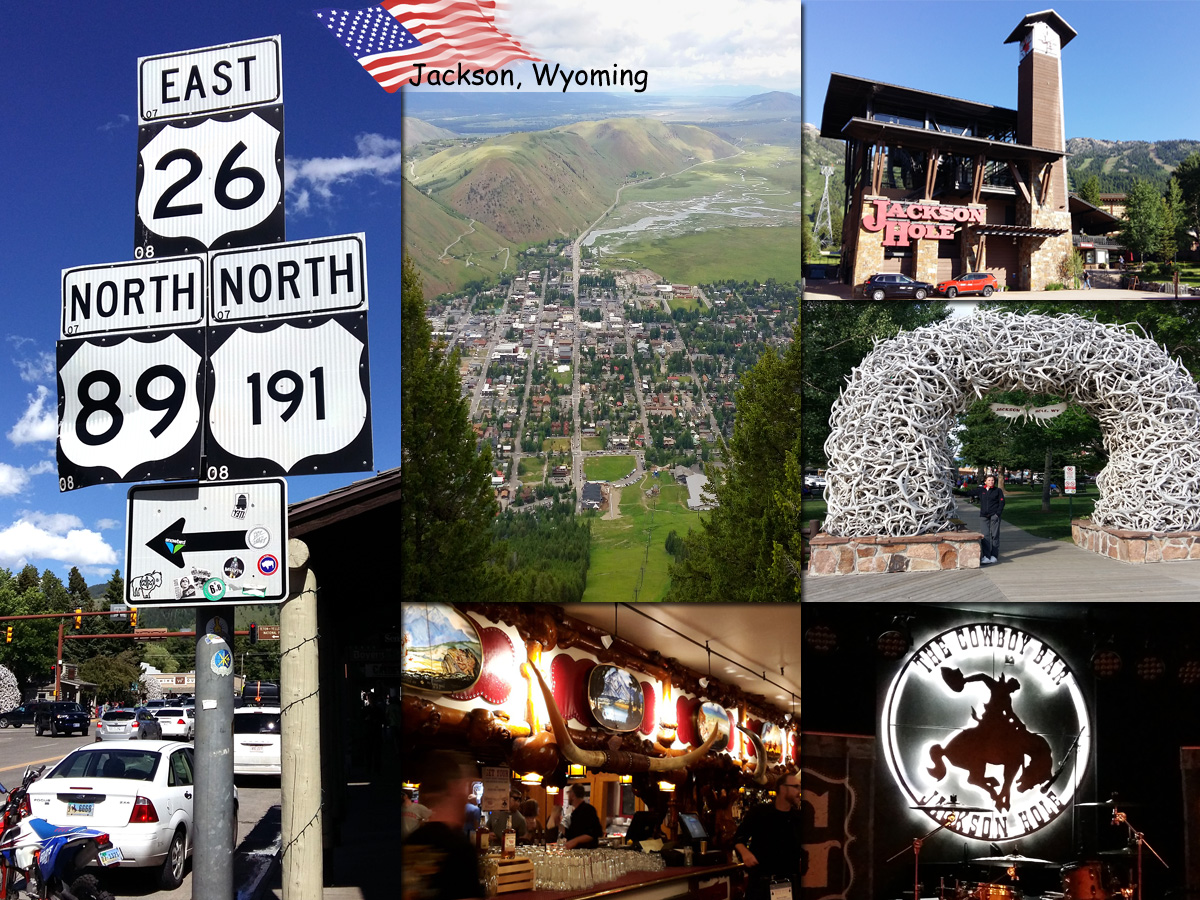 Jackson, Wyoming, is a town in the Jackson Hole valley.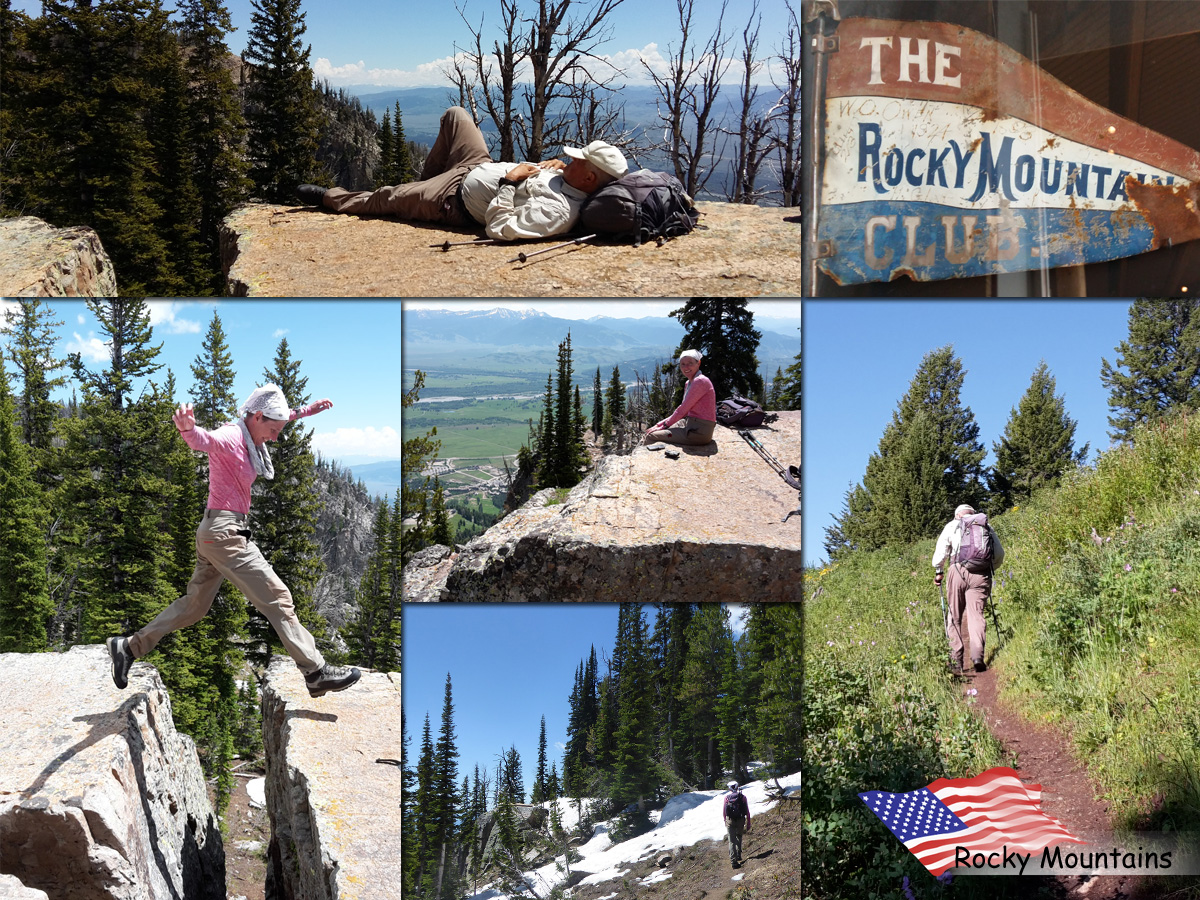 The Rocky Mountains, also known as the Rockies, are a major mountain range in western North America.
.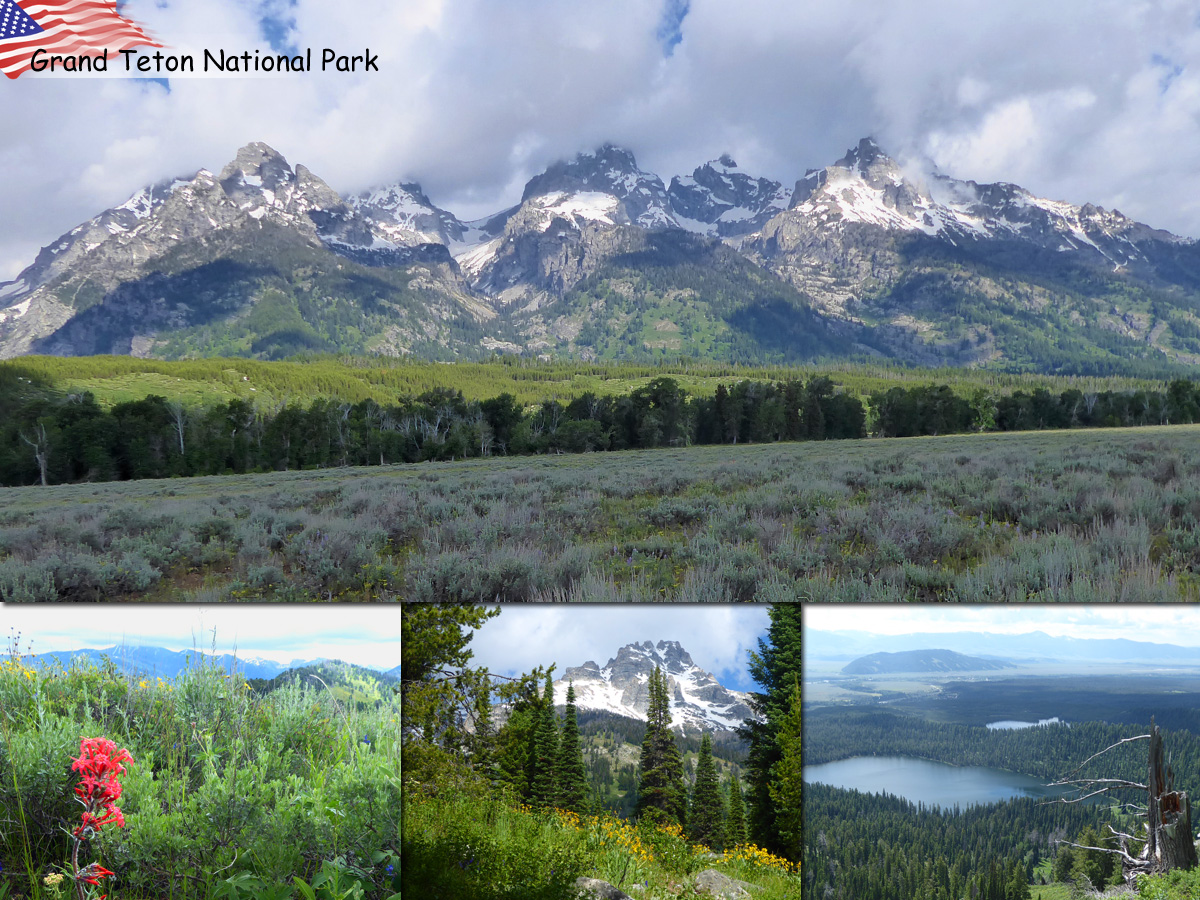 Grand Teton National Park is a popular destination for mountaineering, hiking, fishing and other forms of recreation.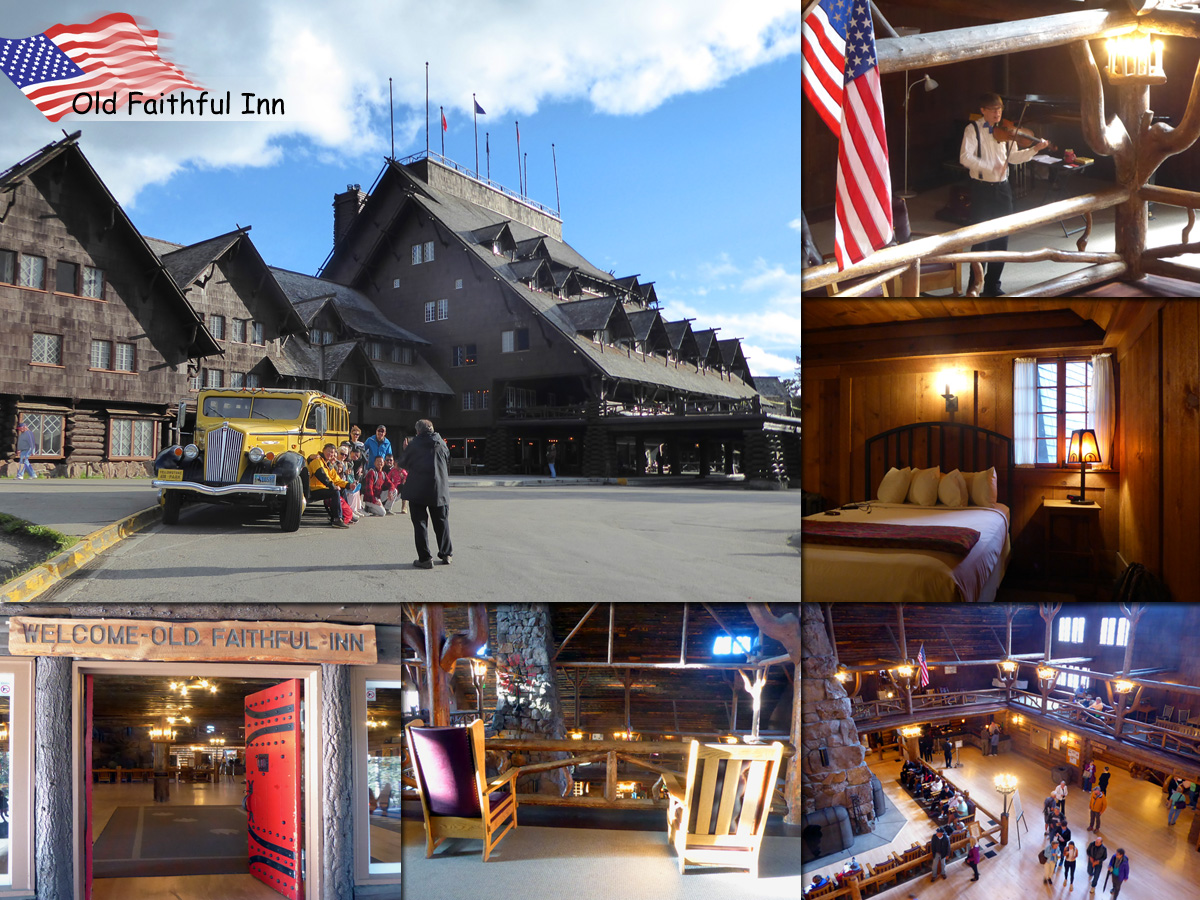 Old Faithful Inn | Yellowstone National Park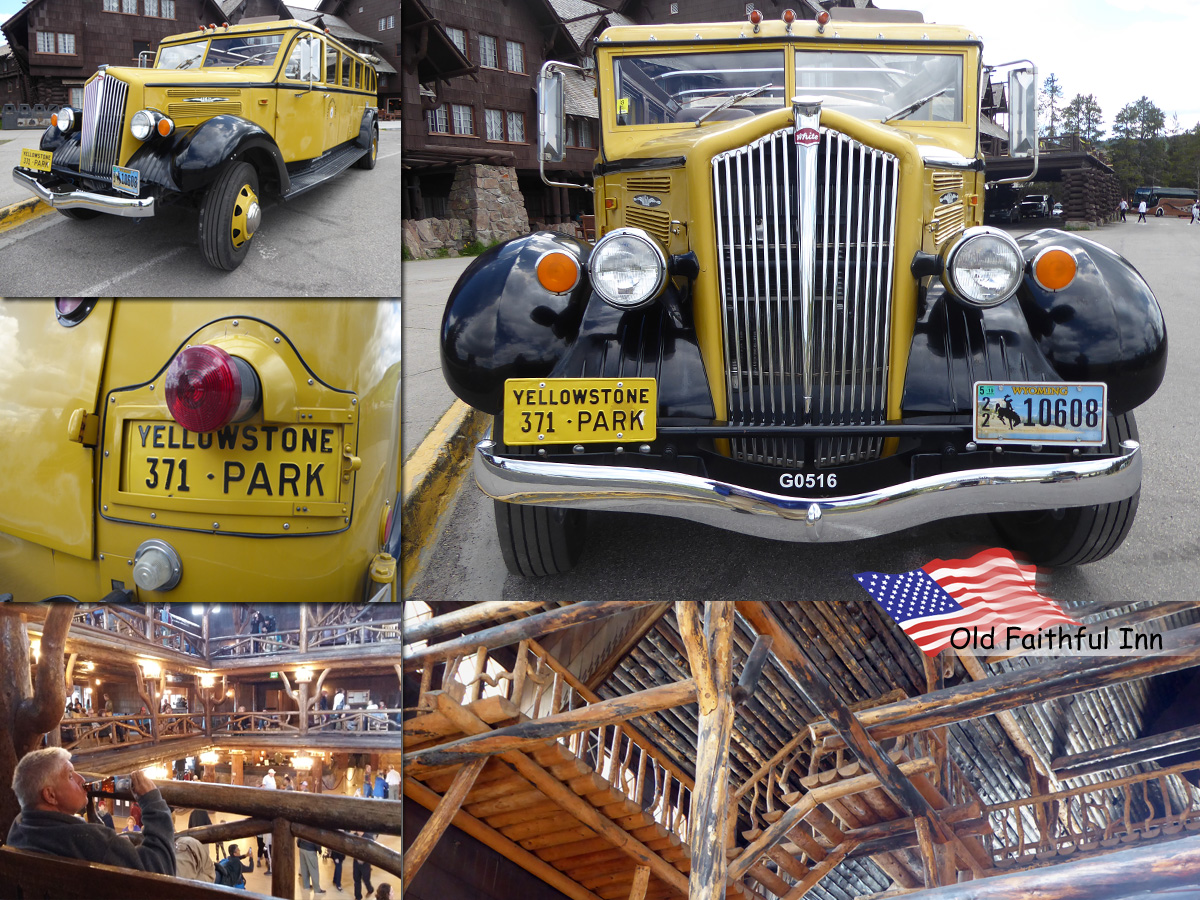 As a national historic landmark, Old Faithful Inn is the most requested lodging facility in the park.
Old Faithful (the old faithful) is one of the best known geysers on earth.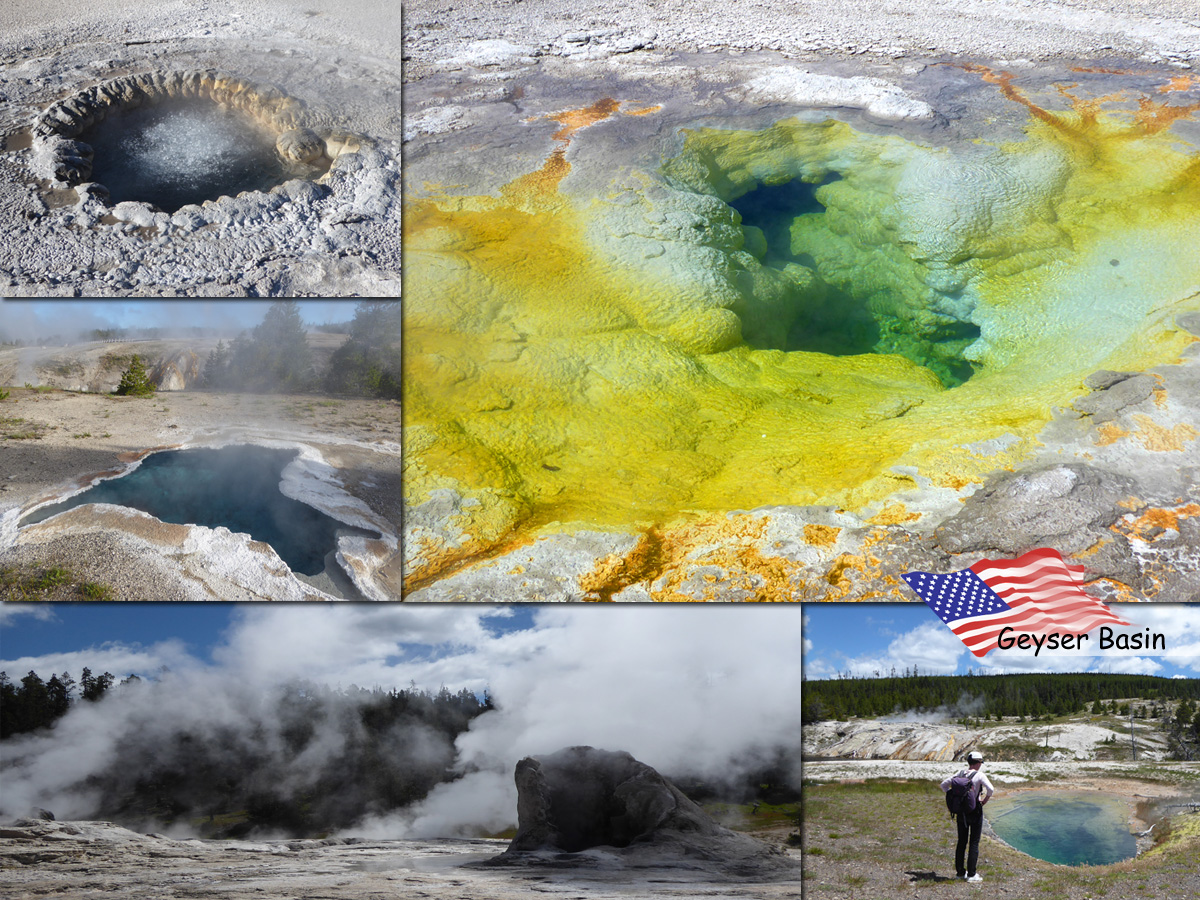 Yellowstone is Earth's largest active geyser field with famous thermal features such as Old Faithful, Morning Glory Pool and the colorful Grand Prismatic.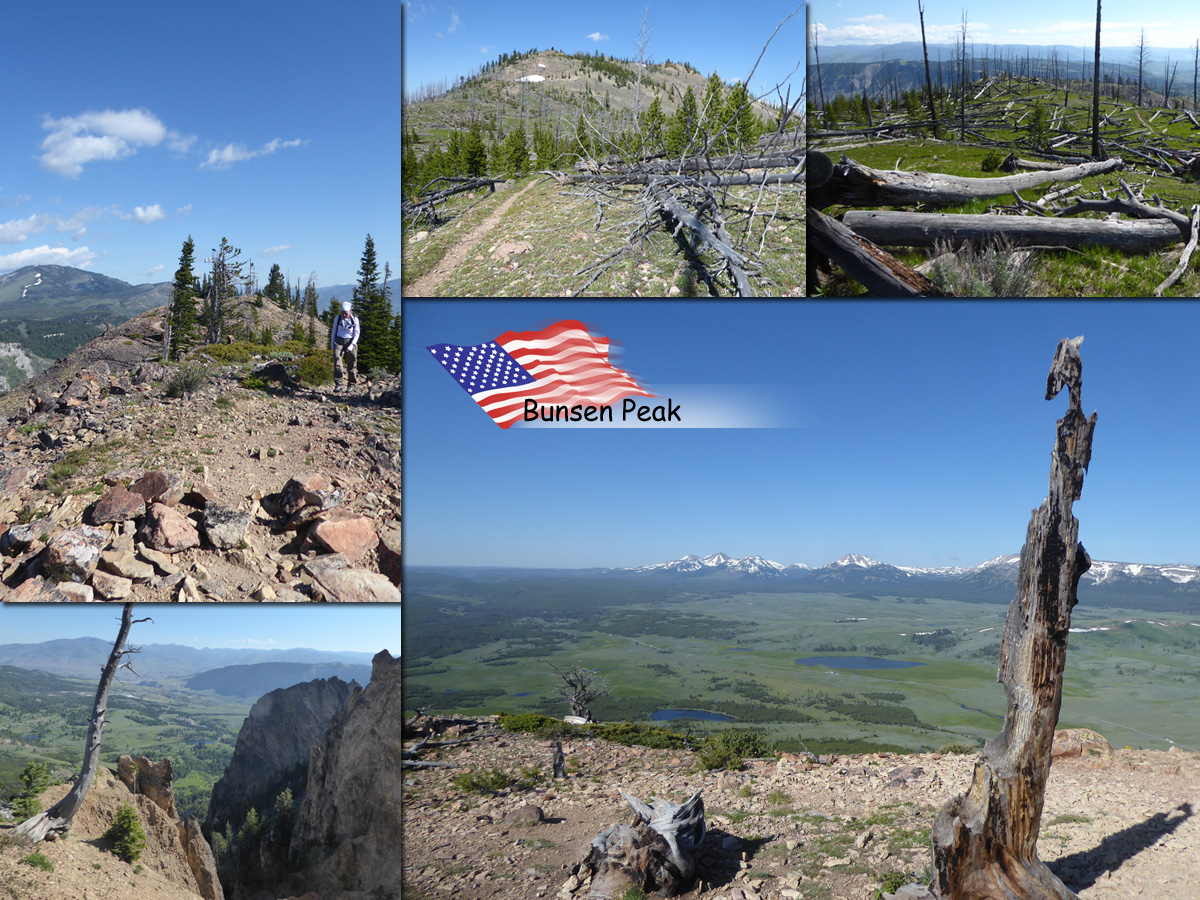 Bunsen Peak el. 8564 feet (2610 m) is a prominent peak south of Mammoth Hot Springs in Yellowstone National Park, Wyoming.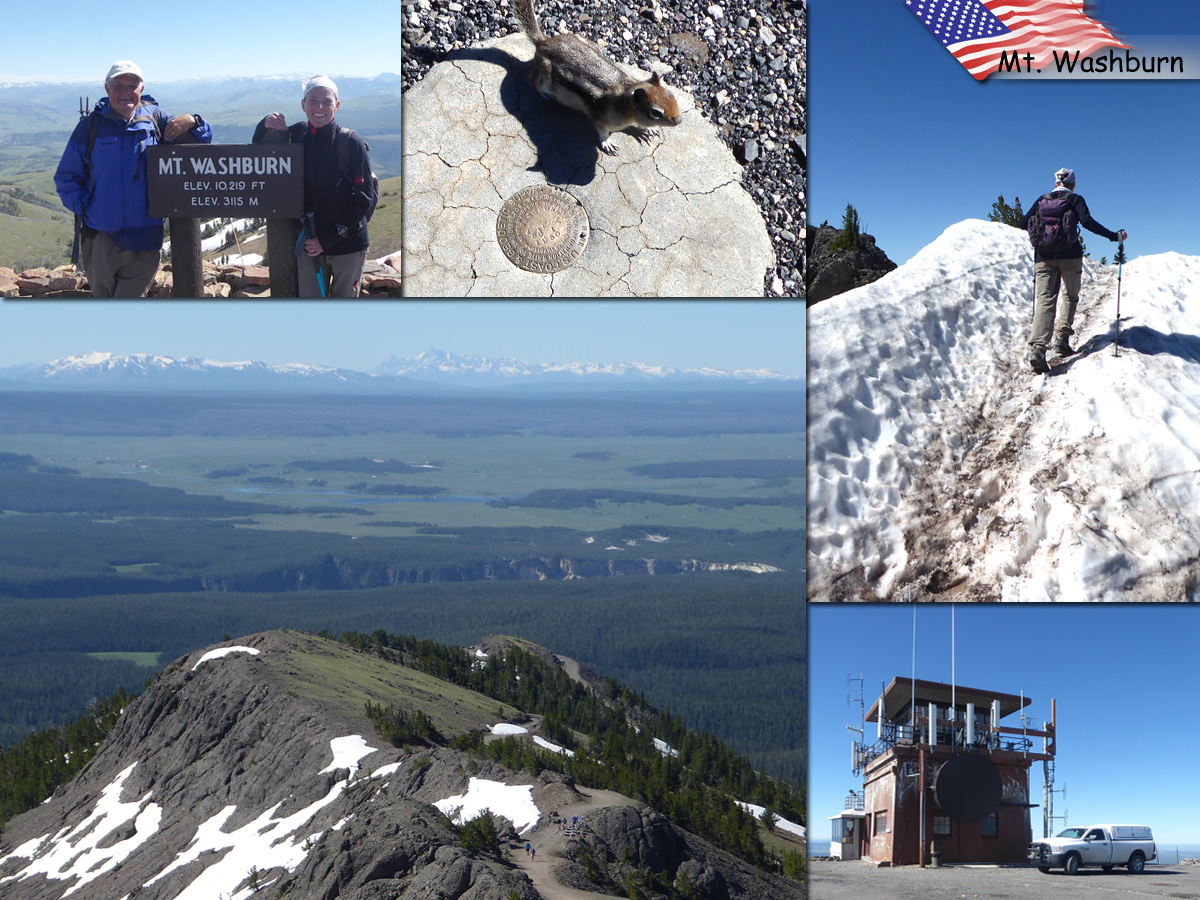 Mount Washburn is a high mountain peak at an elevation of 10243 ft (3122 m) above sea level, offers amazing views of Yellowstone National Park.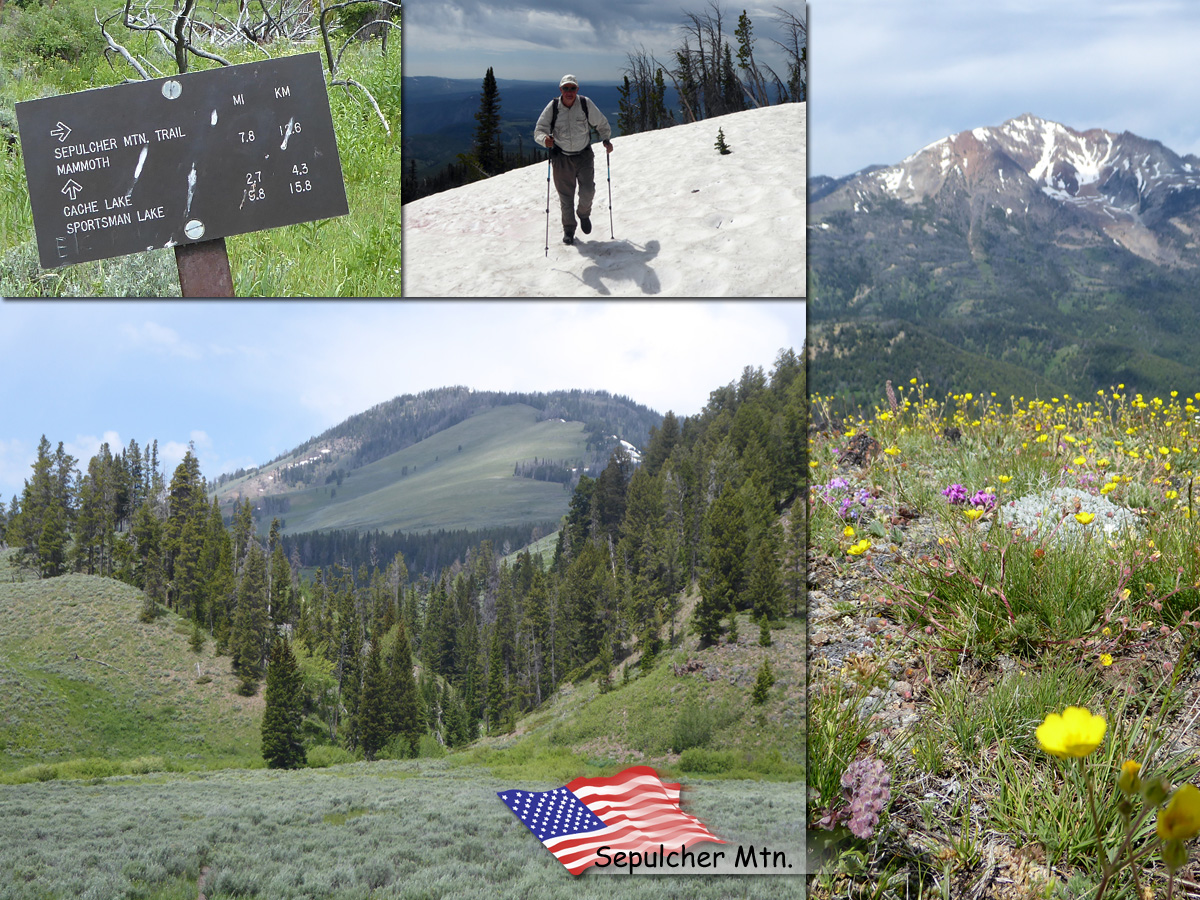 Sepulcher Mountain el. 9642 feet (2939 m) is a mountain peak in northwest Yellowstone.
The Observation Peak Trail in Yellowstone National Park is a trail that takes you through beautiful meadows, past a lake and up on an alpine ridge to a great overlook.
Despite apparent differences in size and colour, black bears and grizzly bears are often difficult to tell apart. Black bears can be black, blue-black, dark brown, brown, cinnamon and even white. Grizzlies, likewise, may range in colour, from black to blond. Although grizzly bears are, on average, significantly larger than black bears, size is not a good indicator of which species is which. The best indicators are the size of the shoulders, the profile of the face and the length of the claws. The grizzly bear has a pronounced shoulder hump, which the black bear lacks. Black bears have a flatter, "Roman nose" profile, larger ears, no visible shoulder hump and smaller claws.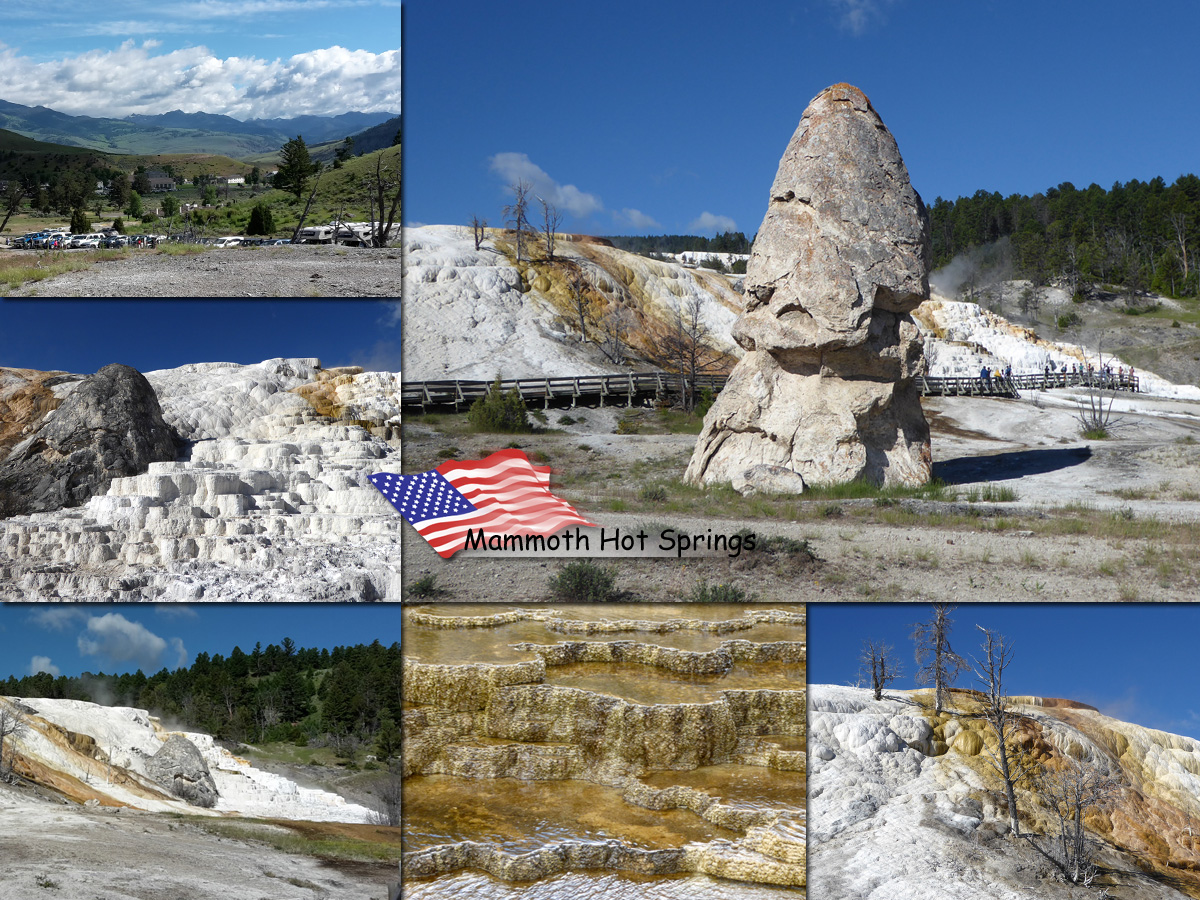 Mammoth Hot Springs is a large complex of hot springs on a hill in Yellowstone National Park. It was created over thousands of years as hot water from the spring cooled and deposited calcium carbonate.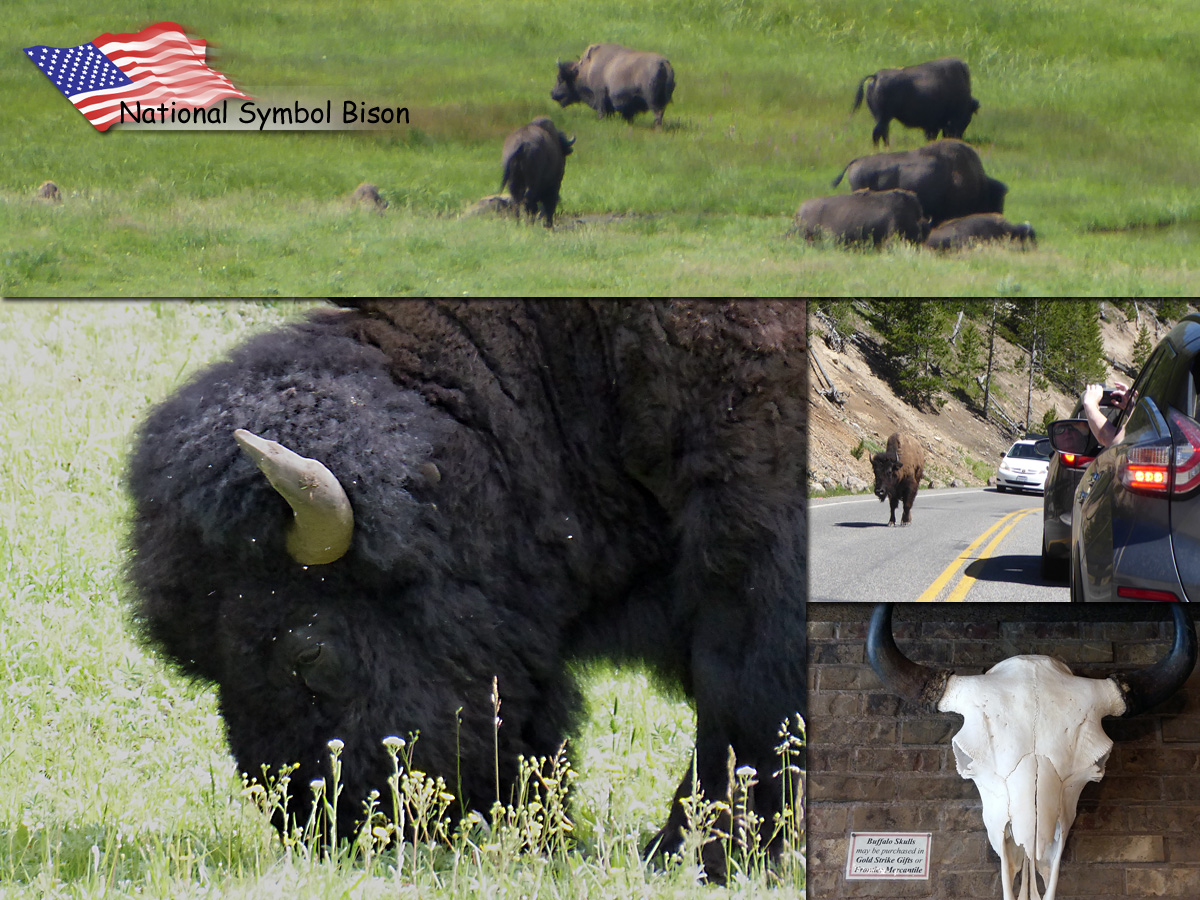 The American bison or simply bison, also commonly known as the American buffalo or simply buffalo, is a North American species of bison that once roamed the grasslands of North America in massive herds.
Gardiner was officially founded in 1880, but the area has served as a main entrance to Yellowstone National Park since its creation in 1872.
Livingston is a town and the county seat of Park County, Montana, United States. The population was 7044 in 2010.
Cooke City-Silver Gate is a census-designated place (CDP) in Park County, Montana, United States. The population was 140 in 2000.
Cody is a city in Northwest Wyoming and the county seat of Park County, Wyoming, United States.  It is named after Colonel William Frederick "Buffalo Bill" Cody for his part in the creation of the original town. The population was 9520 in 2010.
Independence Day is a federal holiday in the United States commemorating the adoption of the Declaration of Independence on July 4, 1776.
.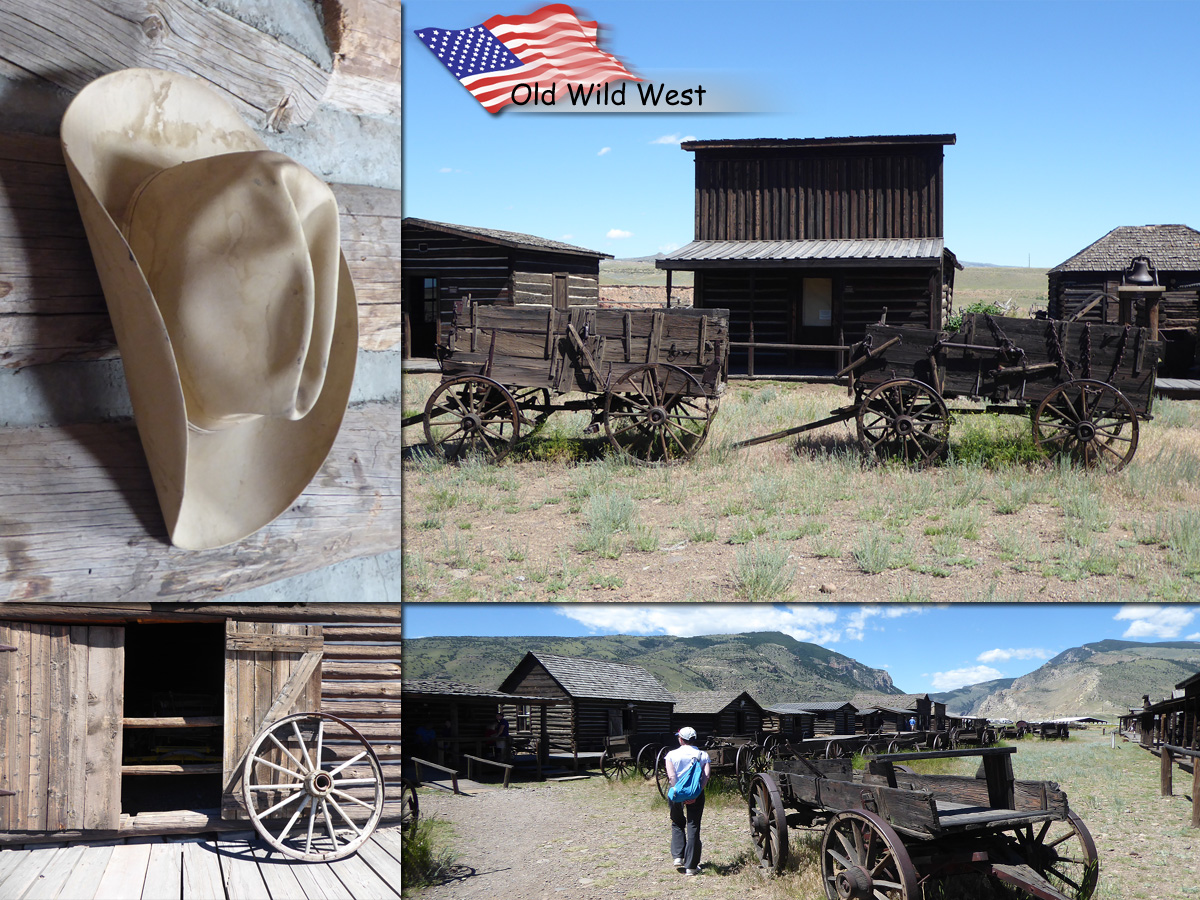 Wild West is a - geographic and historical - colloquial term for the west of the Mississippi located areas of today's United States.
The Cody Rodeo started in 1938 and is the longest running and the only nightly rodeo in the world.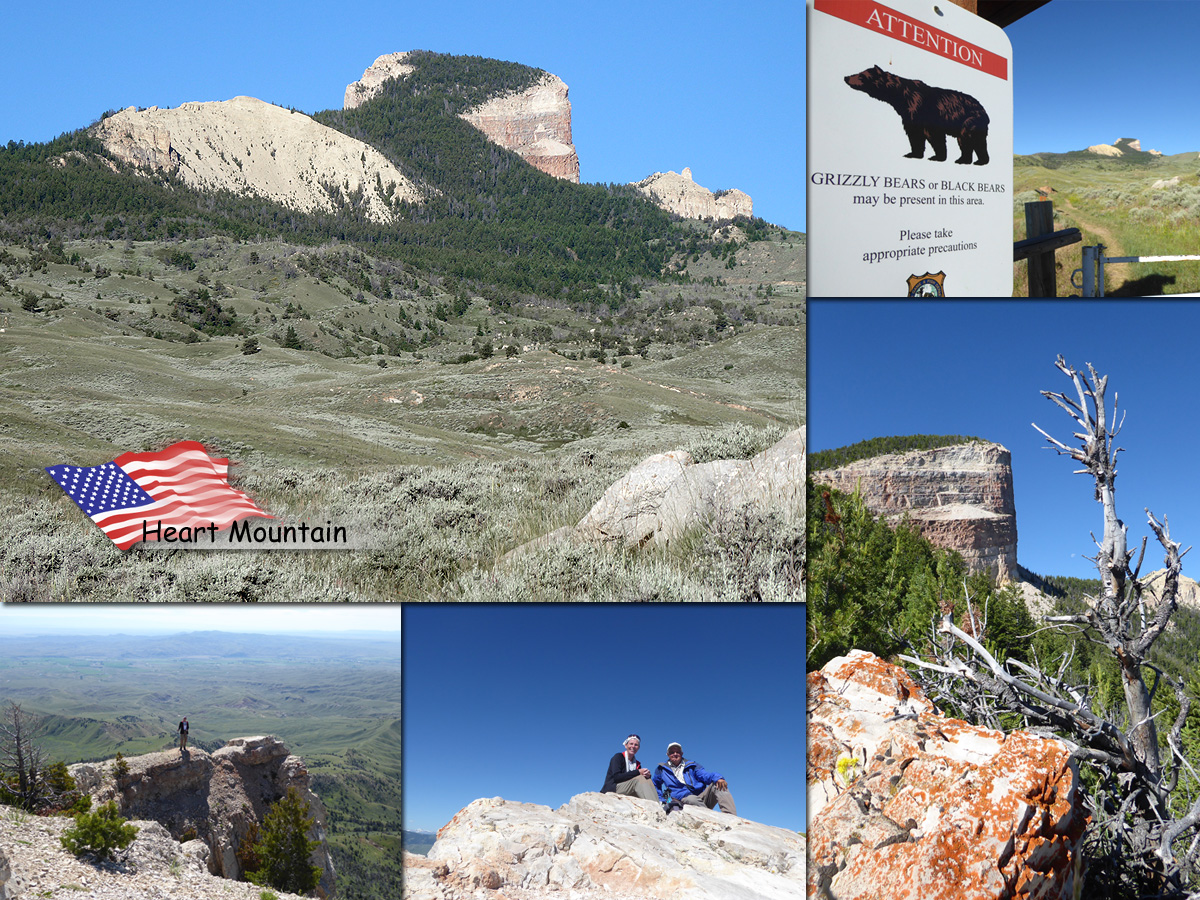 Heart Mountain is an 8123-foot (2476 m) klippe just north of Cody in the U.S. state of Wyoming.