Northern California July 2016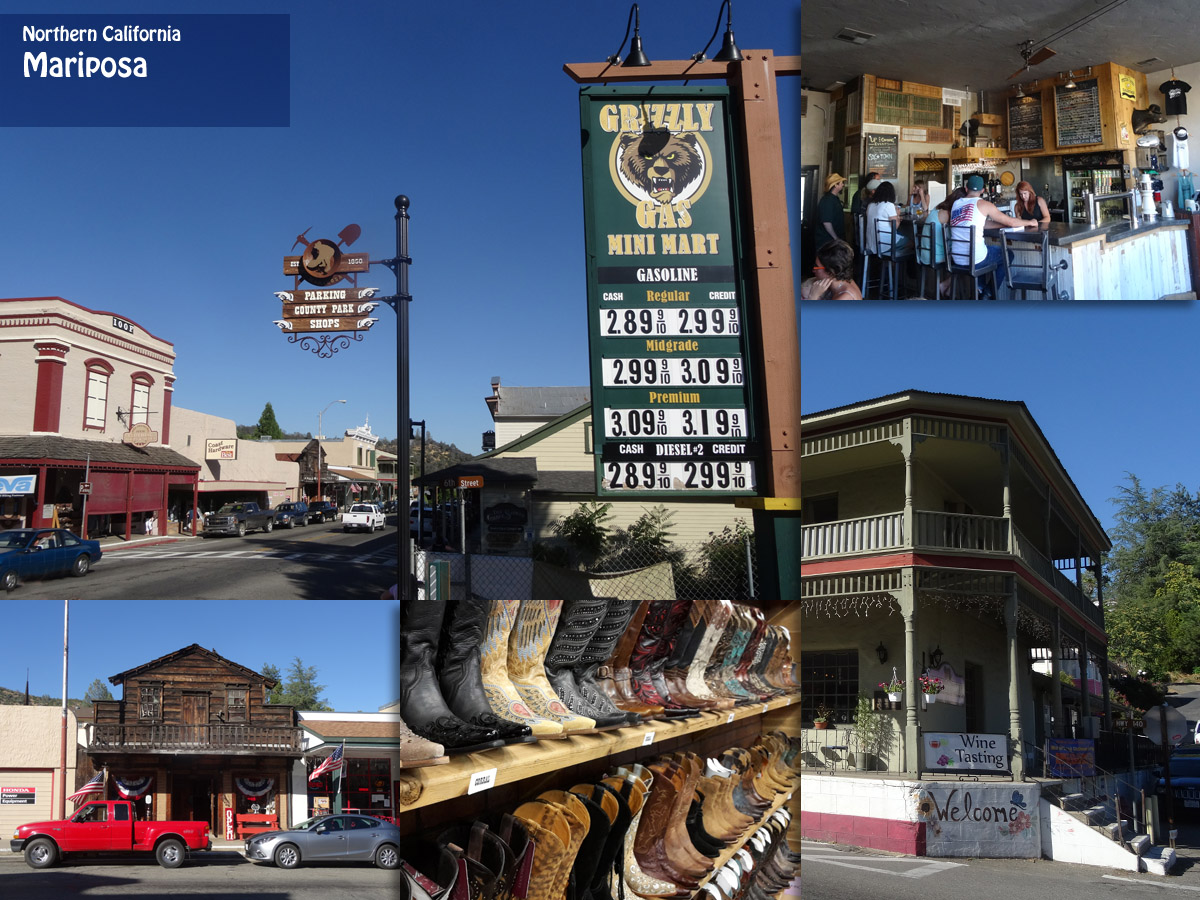 Mariposa; mining and railroad town during the Gold Rush
First protected in 1864, Yosemite National Park is best known for its waterfalls, but within its nearly 1'200 square miles, you can find deep valleys, grand meadows, ancient giant sequoias, a vast wilderness area and much more.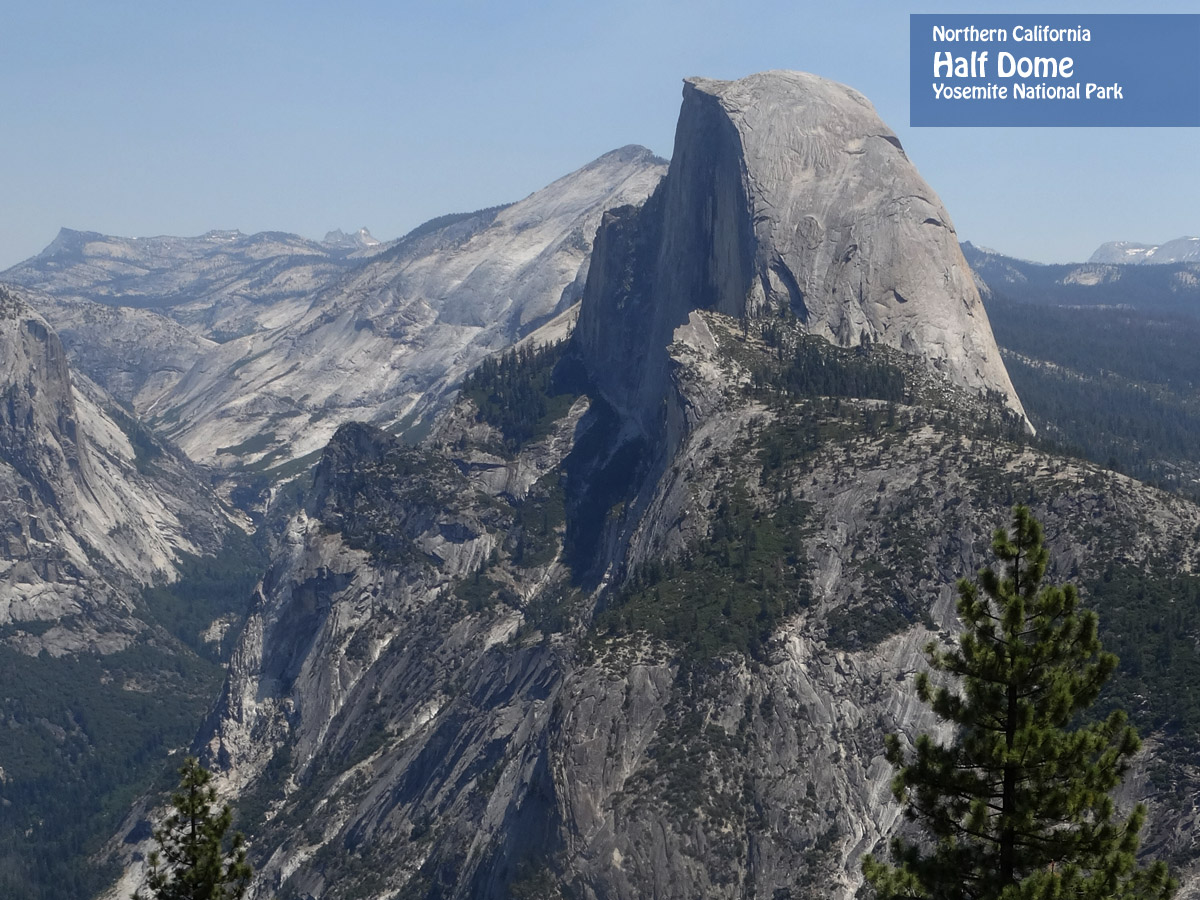 Half Dome is the Yosemite icon; 8'800 feet above sea level.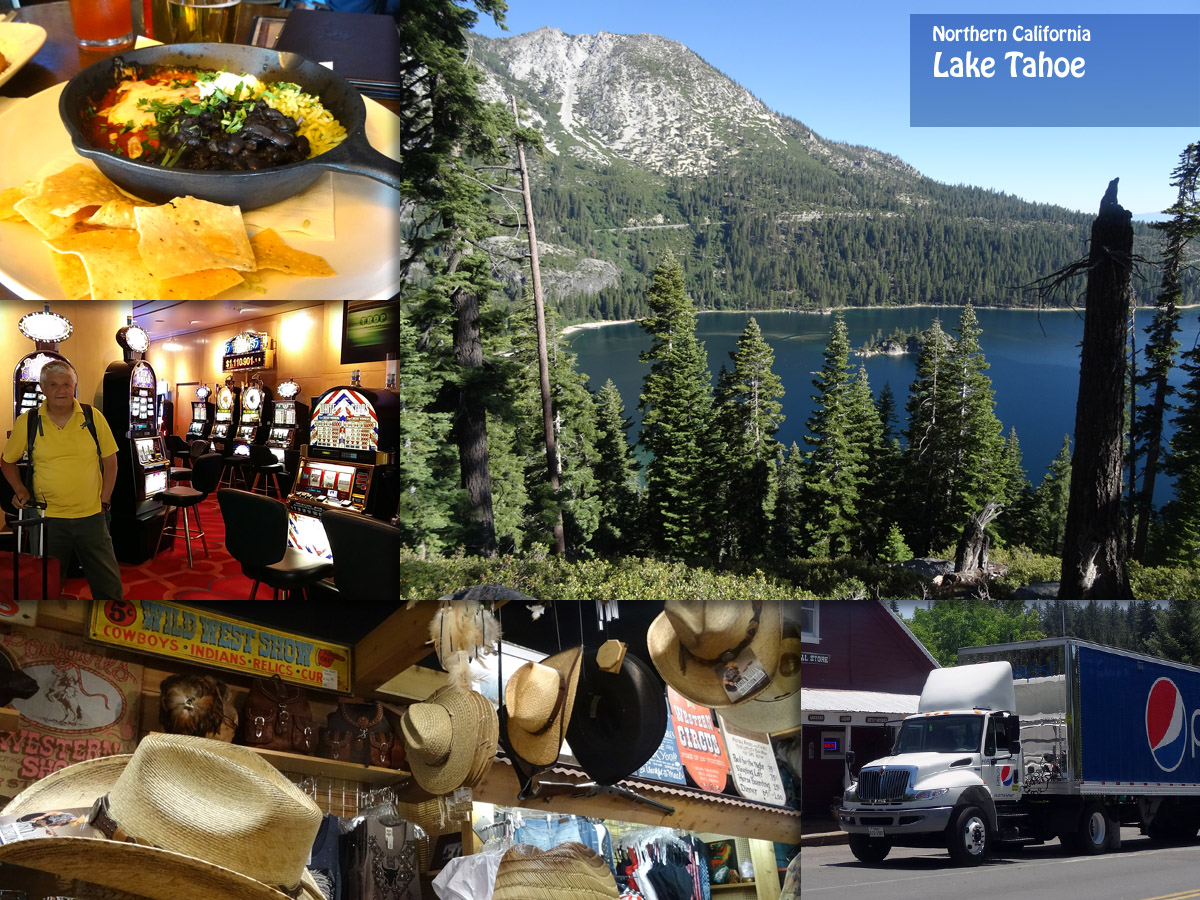 Lake Tahoe, where California and Nevada meet.
Mt. Tallac; mountain peak southwest of Lake Tahoe (9'739ft / 2'968 m). Wilderness permits are required to hike Mount Tallac.
Lassen Volcanic National Park illustrates earth's powerful forces. Lassen Peak is one of the largest plug dome volcanoes in the world. No one can say when or where the next erruption will occur, only that it will.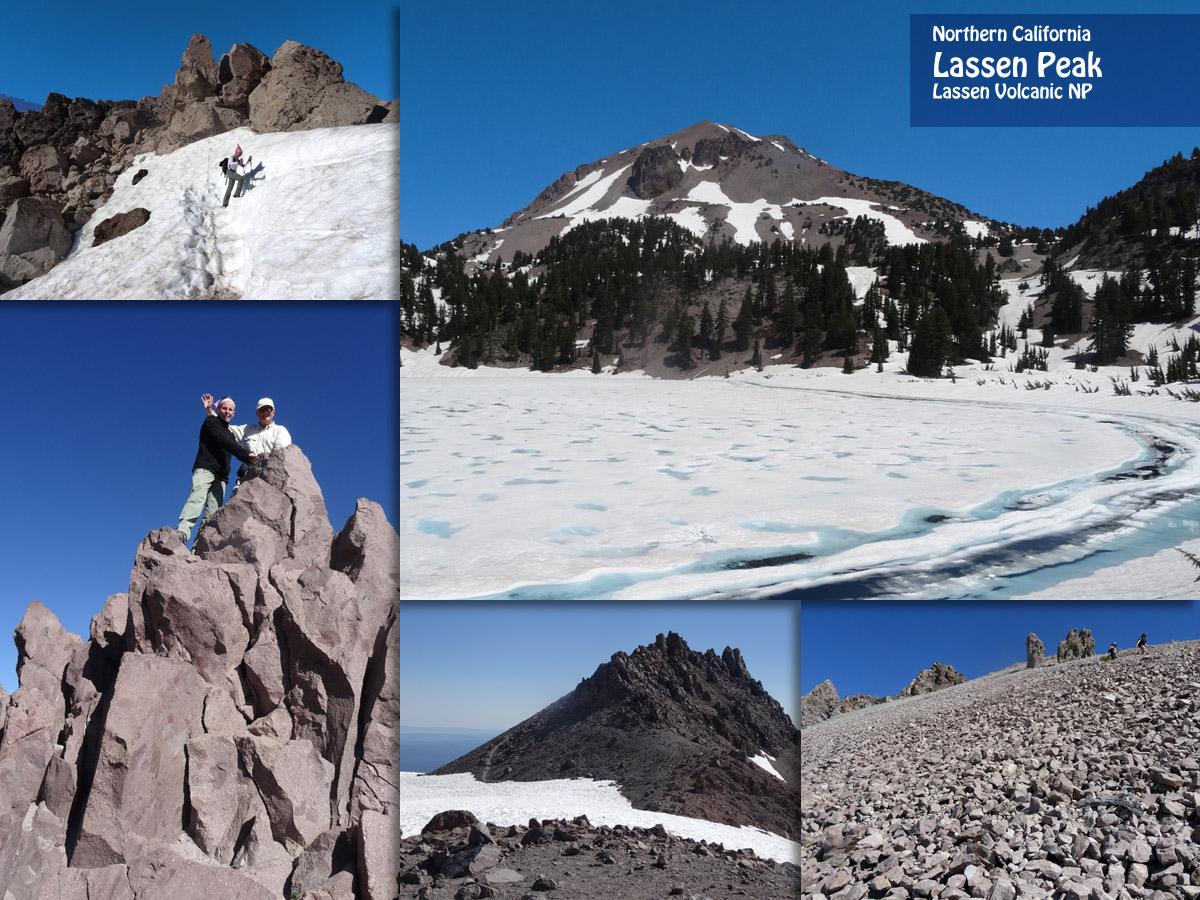 Lassen Peak (10'475ft / 3'187 m) is a vulcano. Its last eruptions were between 1914 and 1921.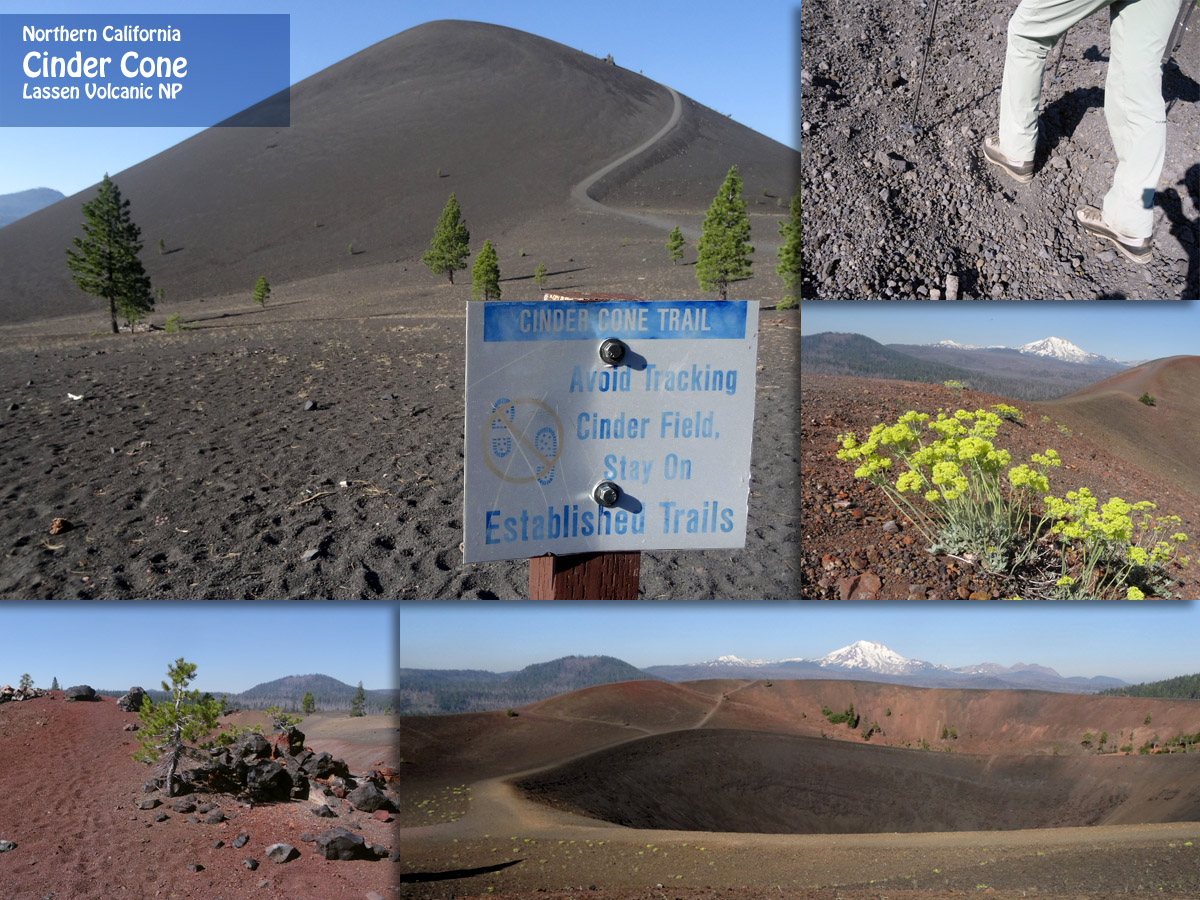 A cinder cone volcano is made up of loose volcanic rock, cinders and ash that accumulate around a single vent. Cinder Cone Volcano in the Lassen National Park formed during eruptions around 1650.
Chester serves as a retail center for the Lake Almanor region in California and derives a significant portion of its economy from the tourist trade.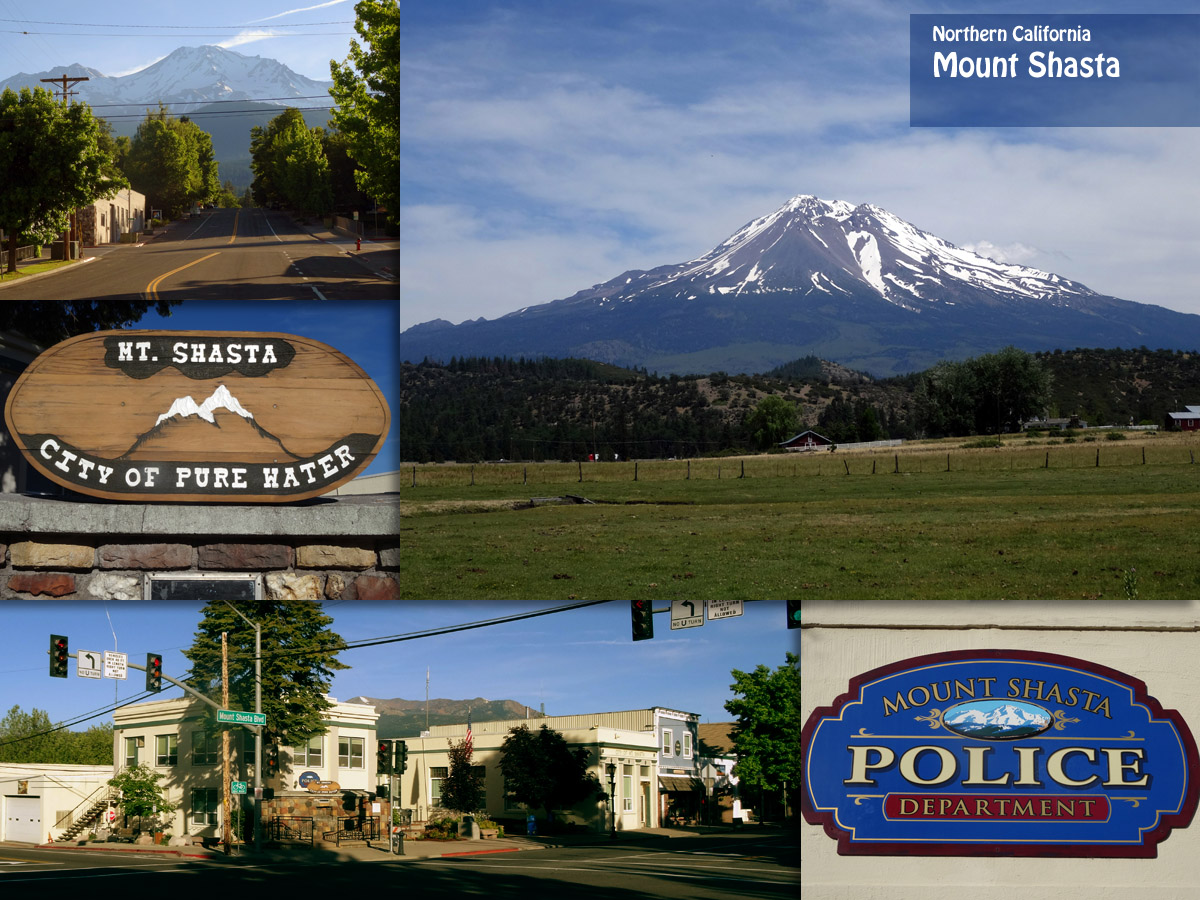 Mount Shasta is a city at about 1100 m above sea level on the flank of Mount Shasta, a big mountain (4'318 m).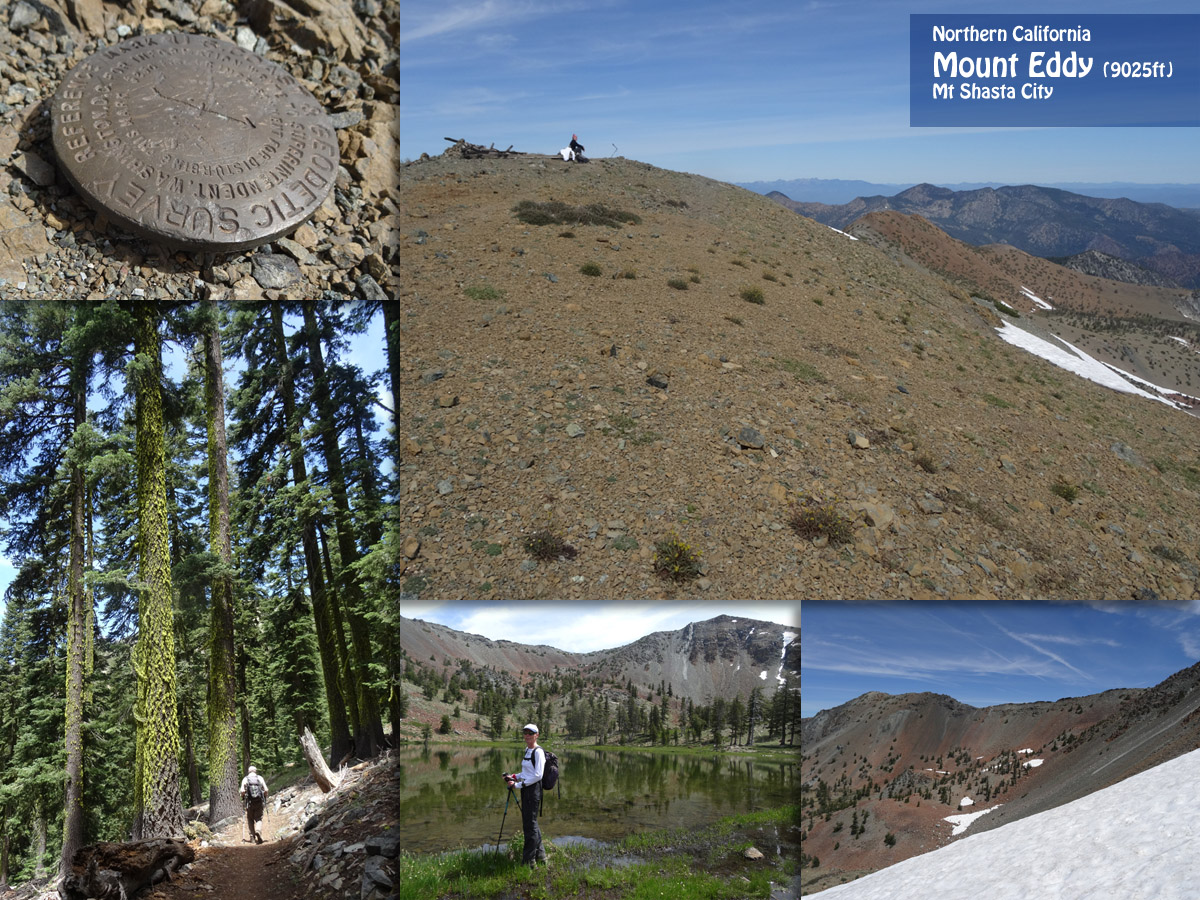 Mount Eddy is a summit in the Trinity Mountains, named in honor of Olive Paddock Eddy, the first woman to climb Mt. Shasta.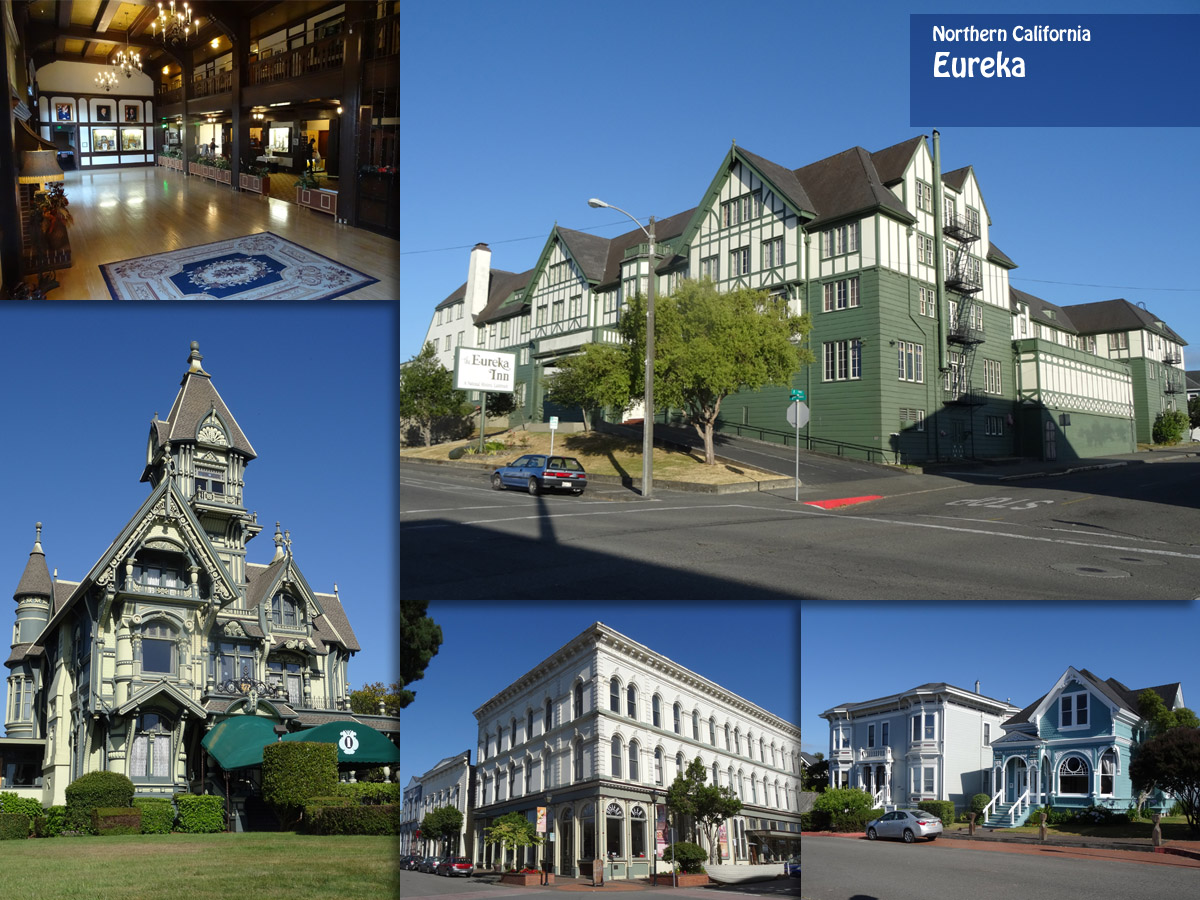 Eureka is the principal city and county seat of Humbolt County in the Redwood Empire region.
World's tallest living trees stand in the Redwood National Parks.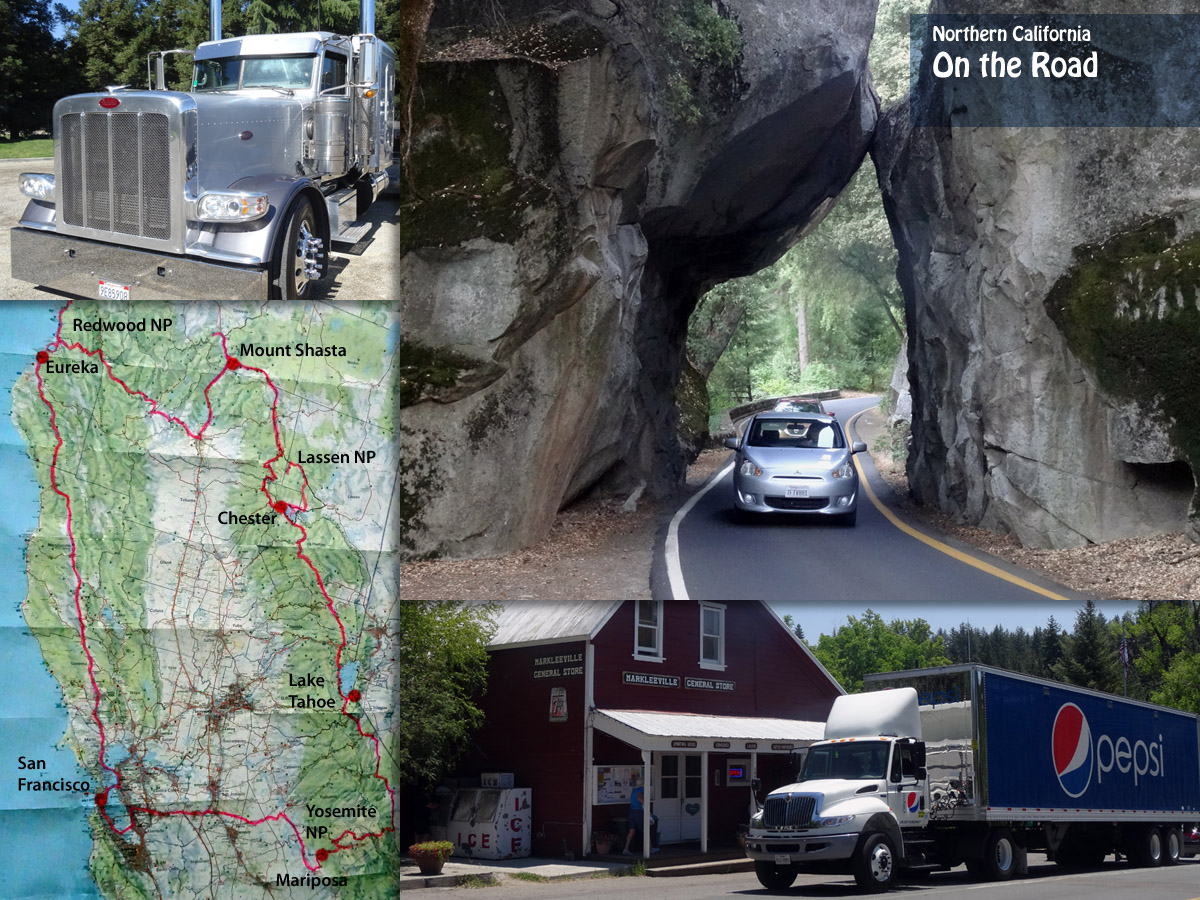 Our travel route and some street impressions.
Bye bye California, see you again.